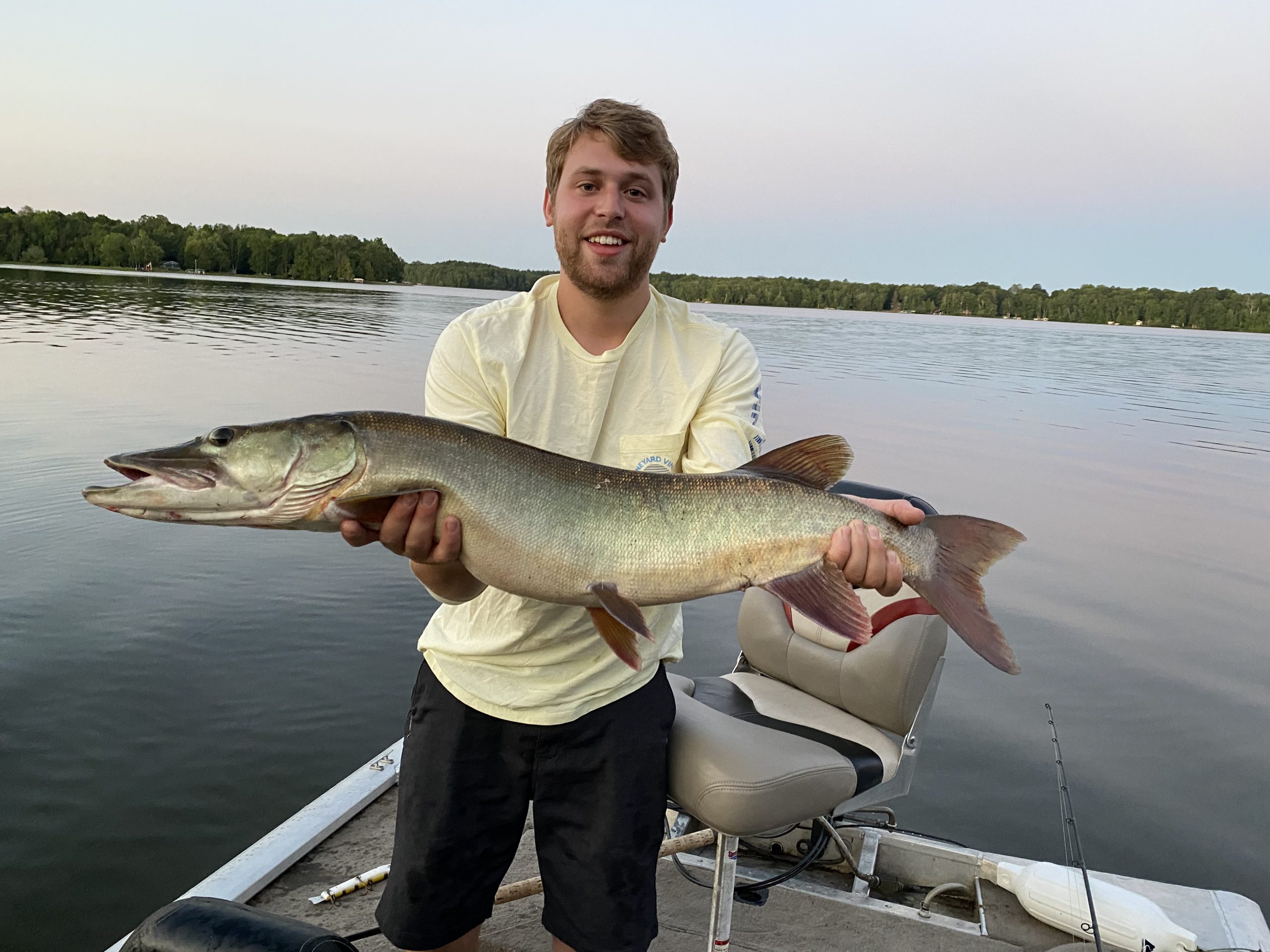 Butternut Lake Lodge is a year-round fisherman's paradise. The lake is renown for abundant musky and walleye. You'll also find a great number of huge crappie and perch. And you may also catch northern pike, bluegill, smallmouth bass, and sturgeon. One of the best fishing spots on the lake is right off the dock at Butternut Lake Lodge -- you DON'T need a boat to catch lots of fish (but we do provide canoes and fishing poles if you are traveling lightly).
We are angling enthusiasts, and will be glad to talk to you about times, places, lures and bait that we've used to catch fish year-round. Ice fishing is particularly enjoyable at Butternut Lake Lodge because you can set tip-ups and then retire to the boat house to watch them comfortably.
In addition to Butternut Lake, fly fisherman will be enjoy some of the most amazing Class I, II, and III opportunities in the area, including Butternut Creek at the southernmost end of Butternut Lake.
At various points of the year, we may be available to provide semi-guided fishing charters. Contact us to discuss your interest and arrangements. Otherwise, we are happy to recommend some of the area's best professional local guides.
You can buy live bait at the St. Croix retail shop and at the Butternut Feed Mill. Many other retailers have 24 hour vend-a-bait machines.
We are eager to answer your questions and address any additional details about Butternut Lake Lodge.