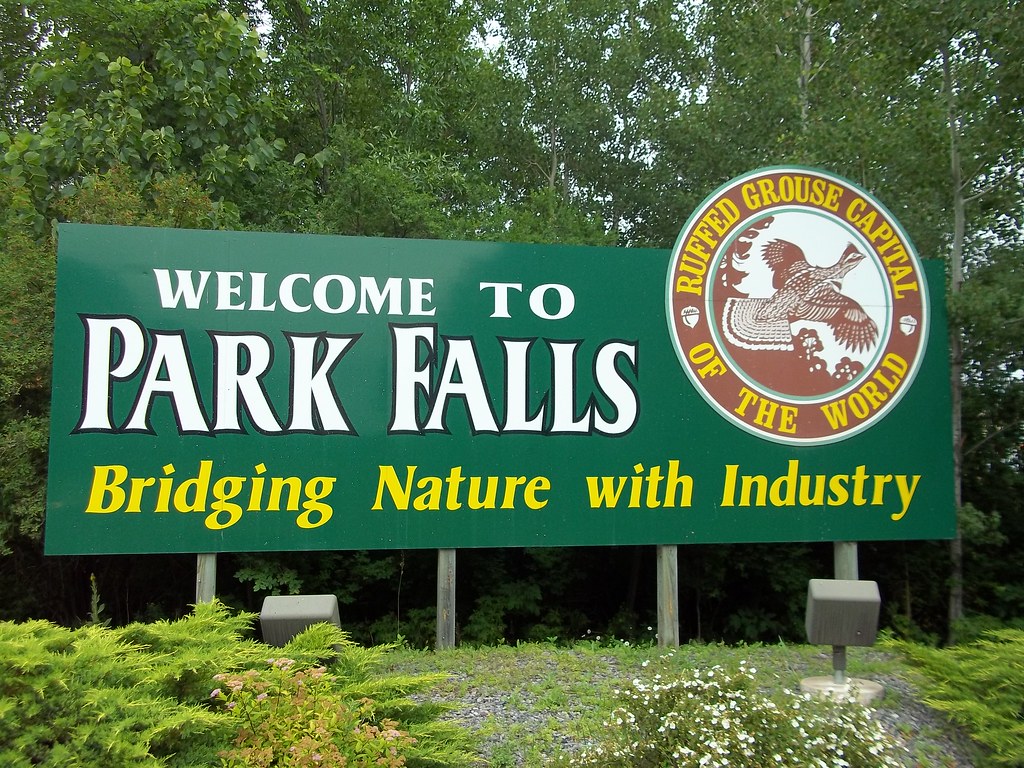 Butternut Lake Lodge is just outside of Park Falls, WI and Butternut, WI. We put together some information about these and neighboring communities/attractions that may be interesting to you. Visit the Chamber of Commerce pages to explore further. The thing we love about these communities is that nearly all businesses are locally owned and operated. This makes a huge difference in how you'll be treated when you patronize them.
The City of Park Falls: Park Falls is a wonderful community with a population of approximately 2,500 people. Some of its more notable businesses are St. Croix Rods, a manufacturer of outstanding fishing rods, and Weather Shield, a manufacturer of high-end windows and doors. Some things that make Park Falls really cool:
"The Ruffed Grouse Capital of the World!" Hunters come from across the country each fall to pursue these plentiful, but evasive birds.
The Flambeau River (North Fork) is a spectacular river to paddle or fish. Launch at Hines Park and see for yourself. Lots of smallmouth, walleye and musky.
Our local radio station WCQM 98 Q-Country - specifically the "Deer hunters roundup" hosted by Joel during the gun-deer season. Listen to archived clips - a national folklore treasure.
Our community grocery store, SuperOne is a really nice grocery store for any town, much less one our size.
St. Croix Rods have a beautiful retail store, extensive tackle shop, and live bait. The factory tour is really interesting and worth your time.
The Park Falls Country Club is one of the most beautiful public golf courses in Wisconsin overlooking the Flambeau River.
The Lanes is a fun family place for bowling and great food.
Flambeau Rama is held the first weekend in August each year, it's the biggest summer festival in town.
Check out the Park Falls Chamber of Commerce to learn more about the community, things to do, and happenings.
The Village of Butternut: Butternut is another small town with some great resources. You might need bait, tackle, ammunition, a good pair of boots, or other dry goods. If so, head on over to the Butternut Feed Store. The big summer festival is Pioneer Days, held the last weekend of July, which is the quintessential Wisconsin small town summer festival. Visit the Village of Butternut site and explore further.

Price County: Price County Recreational Information
Town of Fifield: Located just a few miles south of Park Falls, Fifield is home to the Fifield Grocery and Smokehouse. We think their bacon is the best in the world (8 slices to a pound!), their homemade brats and sausages are incredible, and their steaks are spectacular. If you need to mail a postcard, step inside a time capsule and see the historic Fifield post office. And if visiting in the summer, don't miss the Old Town Hall museum. More at the Town of Fifield official site.
We are eager to answer your questions and address any additional details about Butternut Lake Lodge.