Butternut Lake Lodge is open 365 days a year and winter is the perfect time to get away and enjoy snowmobiling, snow shoeing, cross country skiing, sledding, campfires, and ice fishing! Things are quieter, cozier, and even more beautiful with snow.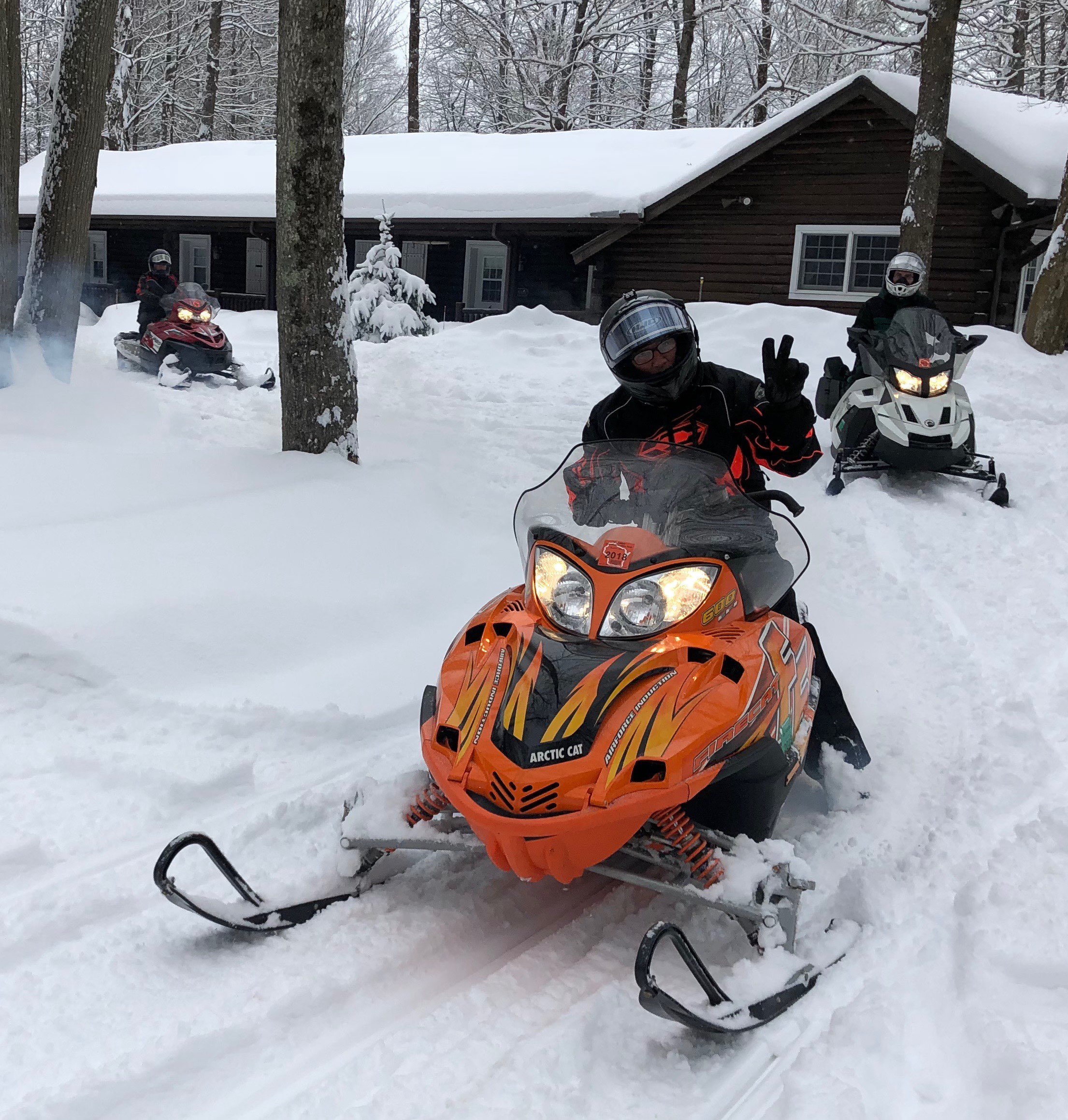 Butternut Lake Lodge is right at the confluence of a number of groomed snowmobile trails that you can take hundreds of miles north, south, east or west. You can literally hop on your sled as you walk out of your suite and ride to any destination you have in mind. There are numerous local connector trails that will get you to the places you wish to go. If you don't own a sled, contact us for rental referrals.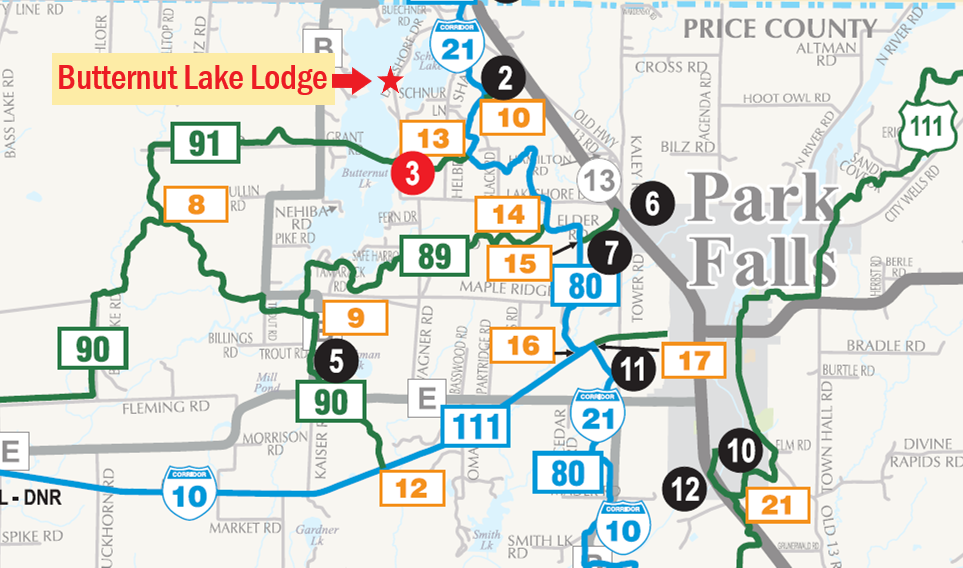 Here are some common questions people ask us about Winter at BLL:

How much snow do you get?
It depends. From mid December until late March, we usually have a nice blanket of snow. During January and February, we can usually count on a couple of feet because the temperature won't rise above freezing.

How thick is the ice on the lake?
We had 10-11" on January 1, 2022. That will continue to build through March, where it isn't unusual to have 22-24". If you enjoy ice fishing, you will want to have a powered auger to drill your holes. Doing them with a hand auger is A LOT OF WORK!

Does everything shut down up there in the winter?
No. Unlike some of the tourist towns to our east and west, we don't escape to Arizona or Florida when winter comes. All the bars and restaurants you enjoy in the summer are open and filled with locals and snowmobilers. The shops and stores are open, and all welcome your patronage.

What kind of wildlife do you see in the winter?
The deer are certainly out and around. You'll often see them walking around on the lake at dusk/dawn. There are red fox about, black squirrels, mink, hares and various winter birds that love to sing on sunny days. It becomes obvious just how many critters are there in the woods as you notice their tracks in fresh snow. The insect population remains at zero in the winter and all the bears are hibernating.

How cold does it get?
Winter temps can be cool, but we all like to tell stories about those few days when it gets really cold, especially in February. On a clear night, temperatures can drop deep into negative territory. -5? Yes. -15? Yup. -30? Almost certainly. Often the coldest temperatures occur overnight on cloudless, starry skies. When it's -20 and you go out for your morning walk, the snow will sound "crunchy", the air will feel "sharp" and your walk will be very short if you are in any way under-dressed. In these situations, a campfire quickly erases the cold. There is no greater comfort than the heat of a campfire on a winter day or evening.

Can I rent snowshoes, cross-country skis, snowmobiles, etc?
Yes! We have some terrific local options for high quality equipment rentals and great winter clothing/gear. Rent by the day, weekend, or week. Try something new and explore the amazing natural beauty of the area.

What is the best part about Winter at BLL?
There are a few things that make winter getaways at BLL really special: 1) Off-season rates! 2) No crowds - things are quieter and more peaceful than ever. 3) So much to do outside. 4) Incredible beauty of the winter landscape. 5) You get to wear your comfy flannel shirt! 6) The fireplace in your room! 7) Drinking hot chocolate after a snowshoe trek around the lake.